Building America's Course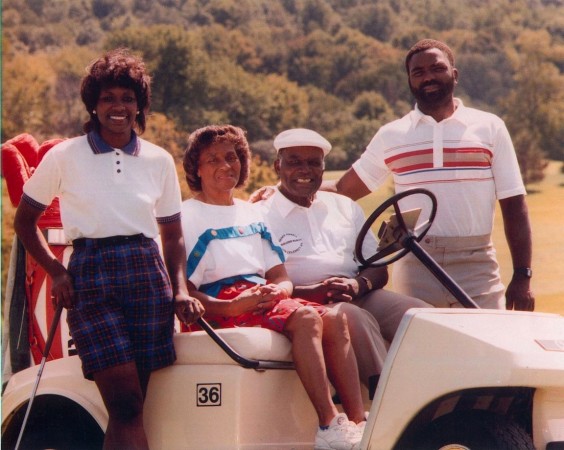 When William "Bill" Powell encountered racial discrimination on the golf course after returning home from World War II, he decided to build his own place to play, one where people of all colors would be welcome. In 1946, he established Clearview Golf Club in East Canton Ohio: "America's Course."
With the help of his wife, Marcella, Powell carved nine holes out of farmland while working nights as a security guard. Without traditional golf maintenance equipment, Bill began building his course by hand. He walked the fairways with just a hand seeder around his neck to plant every blade of grass. With a walk-behind mower to mow the greens, and an army jeep pulling gang mowers, he carefully manicured his 78-acre vision. He opened Clearview to the public in 1948, and in 1978 expanded the course to 18 holes. Today, both the jeep and original walk-behind mower are part of the archives of Clearview.
The only course designed, built, owned and operated by an African American, Clearview was named a National Historic Site by the U.S. Department of the Interior in 2001.
Today, Clearview is managed by his children Larry Powell, Superintendent, and Renee Powell, LPGA/PGA Head Golf Professional.